Blazers looking towards finals

It was a team effort for Scottie Pippen and the Blazers.
wav: 220 k
Real: 14.4 | 28.8 | 56.6 Hornacek's career comes to a close

Jeff Hornacek discusses the series and his retirement.
wav: 314 k Real: 14.4 | 28.8 | 56.6
Malone's season ended with a 27-point effort.

Jazz tuned out ...
and fading away?
The end of the Jazz era as we know it came Tuesday night in Portland. Scottie Pippen's 3-pointer with 7 seconds left
gave the Blazers an 81-79 Game 5 victory
, lifting Portland into the West finals. Portland's win also ended Utah's season
and Jeff Hornacek's career
.
Lawrence: Get on with Blazers-Lakers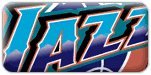 Roster
Playoff Stats
Season Results
Playoff History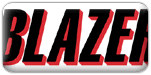 Roster
Playoff Stats
Season Results
Playoff History
FEATURES
Animated Blazers playbook
Animated Jazz playbook
Series breakdown
Message Board
GAME INFORMATION
Sun, May 7
Blazers 94, Jazz 75
Recap
|
Box score
Tue., May 9
Blazers 103, Jazz 85
Recap
|
Box score
Thu., May 11
Blazers 103, Jazz 84
Recap
|
Box score
Sun., May 14
Jazz 88, Blazers 85
Recap
|
Boxscore
Tue., May 16
Blazers 81, Jazz 79
Recap
|
Box score