The legend

Larry Bird knows he has more championship rings than the New York Knicks.
wav: 49 k
Real: 14.4 | 28.8 | 56.6 Demon chaser

Reggie Miller says he wants to exercise some demons against New York.
wav: 105 k Real: 14.4 | 28.8 | 56.6
Latrell Sprewell led the Knicks with 24 points.

Say it ain't 'Zo: Knicks beat Heat
Just what the Knicks wanted -- Clarence Weatherspoon taking the final shot for Miami. He missed. New York advanced once again. 'Spoon's crucial miss with seconds remaining helped
New York eliminate Miami 83-82
Sunday to reach the Eastern Conference finals.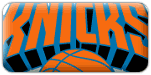 Roster
Playoff Stats
Season Results
Playoff History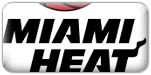 Roster
Playoff Stats
Season Results
Playoff History
FEATURES
Playbook: Mashburn vs. Sprewell
Playbook: Zo's turnovers
Playbook: Ewing options
Series breakdown
Message Board
GAME INFORMATION
Sun, May 7
Heat 87, Knicks 83
Recap
|
Box score
Tue., May 9
Knicks 82, Heat 76
Recap
|
Box score
Fri., May 12
Heat 77, Knicks 76
Recap
|
Box score
Sun., May 14
Knicks 91, Heat 83
Recap
|
Boxscore
Wed., May 17
Heat 87, Knicks 81
Recap
|
Box score
Fri., May 19
Knicks 72, Heat 70
Recap
|
Box score
Sun., May 21
Knicks 83, Heat 82
Recap
|
Box score